Profile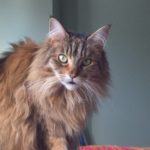 Amanda Henchliffe
Curriculum Vitae
Education:

Still at Uni !!!! ow dong Masters' in Advanced Practice

Qualifications:

Registered General Nurse, Non medical prescriber, Post graduate cert in Advanced Clinical Practice

Work History:

Ear Nose and Throat for 6 years then Primary Care- Gp practice total of 22 years, NHS 111 service whilst I was recovering from my transplant surgery and face to face was dangerous

Current Job:

Practice Nurse Manager/Advanced Nurse Practitioner

Workplace:
About Me:

really!!! you want to know about me????? Apart from always wanting to be a nurse, I have had experience on both sides of the bed as it were. I had my first heart operation at the age of 4 then after a long illness ( though I worked through most of it) I had a double lung and heart transplant in 2013.

Read more

I think that this has given me a fantastic insight into how it feels to be a patient, trying to make sense of what was happening, understanding the procedures, addressing fears of the unknown.

I had found that having an understanding GP and practice nurse has really helped me personally.

Hopefully, having this insight, I can reflect and provide a more 'specialist' relationship with my  patients. Very often it is the things that are not said that you learn to pick up on and can guide and support people through whatever their concerns are.

On a personal note, I live in Belper but work in Hilton. I came to Derbyshire from Tuxford to do my nurse training in 1987!!  love my cats, I have enjoyed travelling to Africa on safari, California and Hawaii.

I am an avid bookworm – often having about 4 books on the go at any one time… I also enjoy a very occasional cocktail (!)  and follow a lowcarb/ketodiet- something that I am very passionate about in supporting with patients who have diabetes or struggle with weight. I am trying to get back into gym stuff with a personal trainer – I have never been able to run and see this as a challenge as well so rather busy….

I am married to David who is a Comunity psychiatric nurse (CPN) but is planning a career change for the great outdoors as a mountaineer and climbing instructor- he would like to combine his skills and develop a role using the outdoors to support patients with Mental Health problems of those recovering from illness.

My Work:

I love my work – I never refer to it as a job!

Read more

I am always looking at ways of trying to improve care/standards and keep up to date for my patients. Writing policies and practice protocols, searching and identifying patients who are perhaps at risk of disease/conditions and arranging screening/ investigations and then subsequent ongoing management.

I try to be really supportive to my team of nurses, encouraging their professional development, so I guess teaching and mentoring are quite important requisites of the job.

The role of Practice Nurse has changed considerably in the past 20 years or so. When I started nurses certainly supported the GP, more as chaperones, doing dressings, blood pressure checks but feeding results back to the doctor, vaccinations and blood tests. Now, the role has developed where nurses manage long-term conditions, will initiate screening, some will diagnose after requesting and analysing investigation results, providing treatment. With  Non medical prescribing, appropriately trained nurses can prescribe anything that a doctor can prescribe – providing it is within their scope of practice and competency. This often forms part of the Advanced Clinical Practitioner role, with nurses working towards and completing a full MSc.

This would able a nurse, who, with experience to work in a very similar way to GP's seeing patients with new undiagnosed problems or manage current conditions.

In some practices advanced nurses triage patients who request appts at the surgery. This can direct patients to the most appropriate health care professional, pharmacy or self-help. Hopefully, this enhances the patient care experience rather than them feeling they have taken up and wasted time for a doctor.It also keeps appts free for those who do need to see the doctor or nurse.

My Typical Day:

Busy! busy! busy!

Read more

Usually arrive at work 7.30 am for 8 am start. look through tasks, pathology results that need review/action, check fridge temperatures and emergency kit.

Consult with patients from 8 -11.20 then coffee ( if not running over!)

11.30-1 pm consulting patients

1-2 lunch- catch up with my team of nurses, have a read of a novel, nursing journal or update clinical issues/guidelines

2-6 Management time – policy updates, team management, audit, project development for practice and consulting with patients.

Monthly -Practice clinical meeting , pharmacy meeting

Consultations vary from more treatment room duties- wound management, injections, travel advice and injections, cytology, BP checks, pill checks,ECG, blood tests, ear irrigation.

With my more advanced role and skills I also manage the anticoagulation service for our patients  both for warfarin and the NOACs.

Advanced level  long term condition management- diabetes – incl insulin initiation, coronary heart disease, atrial fibrillation, asthma,COPD, Stroke, hypertension, heart failure, chronic kidney disease

I am also trained to fit and remove the contraceptive implants, counsel for all methods of contraception and initiate the' pill'. I also include pre pregnancy advice and menopause advice.

I change ring pessary for ladies.

I support and train junior members of the team to encourage their personal development.

I am sure that this list is not in its entirety but hopefully it will allow a flavour of what I do
Quick Fire Questions

How would you describe yourself in 3 words?

caring perfectionist workaholic

Who is your favourite singer or band?

What's your favourite food?

smoked salmon- although since my transplant i'm not allowed it raw

What did you want to be after you left school?

Were you ever in trouble at school?

no–hmm actually once aged 7 I wrote something unpleasant about somebody and had the slipper! back in the day this was allowed. I never did anything wrong again

What's the best thing you've done in your career?

supported a patient to fel able to go onto transplant waiting list, had op now well! also supported a deaf and mute patient who could not read or write after i had diagnosed diabetes- he was supported right up to using insulin safetly

What or who inspired you to do your job?

nurses who lookedafter me when i was 4 after my heart operation, then i always wanted to be ' the nurse at the doctors' – cannot remember why – perhaps she was really nice to me

If you weren't in healthcare, what job would you do?

lawyer or conservationist

If you had 3 wishes for yourself what would they be? - be honest!

Successfully complete MSc Advanced Clinical Practice, re visit Africa, be able to run!!

Tell us a joke.

rubbish at telling jokes but i do have a wicked sense of humour!!
---
---