Profile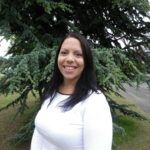 Nicola Hickman
Curriculum Vitae
Education:

Sheffield Hallam University and Dronfield Henry Fanshawe School

Qualifications:

Team Leader NVQ, HND Business Property Management, A levels: English Language, Psychology, History, 10 x GCSEs,

Work History:

Department for Work and Pensions and Sheffield Teaching Hospitals

Current Job:

Workplace:
About Me:

I live just outside Chesterfield with my husband, three daughters, Border Collie and the most recent additions to our family….two rabbits!

Read more

My parents were both nurses – having chosen this career as mature students (35+ years old).  I left school with no idea what I wanted to do, but the confidence to know I didn't need to have all the answers straightaway.

After uni I went to work for the civil service and had a varied and challenging career for 10 years working in everything from payroll and finance to IT systems support.  I decided to move into healthcare as I wanted to work with the public in a business that is at the heart of every community.

My Work:

I'm doing a job I never knew existed when I was at school!

Read more

I love my job because no two days are the same!! I am involved in 'running the business' side of a GP surgery.  Doing my job well means our doctors and nurses can focus on looking after the patients.  It's a bit like running a house; the bills have to be paid, the building and the equipment has to be maintained and most importantly we have to make sure the kitchen is always stocked with tea, coffee and biscuits!

My Typical Day:

I'll tell you if I ever have one…

Read more

I genuinely don't think I have ever had a 'typical day'.  When your role supports both staff and patients there can be a whole host of things you have to be prepared to get involved in and there will always be a new challenge.

On my very first day in this job a tree in a neighbouring school playground had come down in the wind and landed on the surgery roof – at that point I knew this wouldn't be like any other job I'd had before.
Quick Fire Questions

How would you describe yourself in 3 words?

genuine, caring, focused

Who is your favourite singer or band?

I still love listening to the charts – my daughters are always introducing me to new artists

What's your favourite food?

Toad in the hole – total comfort food 🙂

What did you want to be after you left school?

I changed my mind every week, the possibilities were exciting but overwhelming

Were you ever in trouble at school?

Sometimes, mostly because I liked a chat

What's the best thing you've done in your career?

To listen to someones concerns and know that you are in a position to help them is a great feeling

What or who inspired you to do your job?

If you weren't in healthcare, what job would you do?

I'd love to be a dog trainer!

If you had 3 wishes for yourself what would they be? - be honest!

Happiness, contentment, being a better joke teller!

Tell us a joke.

See above…………….I'll come back to you if my wish gets granted
---
---
---