Profile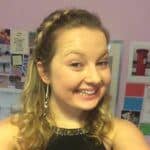 Philippa Horner
Curriculum Vitae
Education:

I went to secondary school at West Kirby Grammar School and studied medicine at the University of Birmingham

Qualifications:

11 GCSEs, 4 A Levels and an MBChB degree with honours

Work History:

I did my F1 year at Royal Derby Hospital and am now doing my F2 year at Chesterfield Royal Hospital

Current Job:

Workplace:

Chesterfield Royal Hospital
About Me:

I was born and brought up on the Wirral and now live and work in the East Midlands.

Read more

Outside of my working life, I have always loved music – both playing, listening and going to live events. I also enjoy reading – although never make as much time for it as I would like – and am currently reading a book by Jodi Picoult. I live with two other junior doctors – one of whom I have been friends with since the beginning of medical school, and one who I met more recently – and we all work in different trusts therefore have different experiences of working life so far. I am very friends and family orientated and tend to spend most of my time away from work socialising close to home or visiting friends and family elsewhere in the country.

My Work:

I am currently a Foundation Year 2 doctor working in paediatrics, aspiring to be a GP.

Read more

I went to school at a State Grammar school on the Wirral before moving to Birmingham to study undergraduate medicine there. I loved my time at medical school and found Birmingham a brilliant place to work and study. I made amazing friends there and was taught by some incredibly inspiring clinicians and academics. I moved to Derby to complete my F1 training at Royal Derby hospital where I worked in oncology, colorectal surgery and cardiology. I am now working at Chesterfield Royal having worked in General Practice for 4 months and am coming to the end of my paediatric rotation before starting my last 4 months of foundation training in A&E. Next year I am moving to London to complete a year as a clinical teaching fellow before hopefully starting my GP training in the South West of England.

My Typical Day:

In my current post I work on the wards, clinic and sometimes in the delivery suite or theatres.

Read more

In my job in paediatrics, I work amongst a large team of doctors, paediatric nurses, neonatal nurses, midwives and other health professionals including HCAs and play specialists. My time is split between the paediatric ward, neonatal unit, delivery suite, theatres (for emergency caesarean sections) and the postnatal ward. I participate in ward rounds, where we review all patients on a daily basis, I prescribe medications, order X-rays and scans, and take bloods. I also take histories from, and examine, patients who are newly admitted to the ward. When I attend deliveries, either by myself, or with a senior, I am there in case the newborn baby needs any help to breathe when he or she is first born, and to help identify the babies that need further support on the neonatal unit. On the postnatal ward, my main job is performing newborn baby checks.
Quick Fire Questions

How would you describe yourself in 3 words?

Lively, outgoing and hard-working

Who is your favourite singer or band?

Currently probabaly Sam Smith

What's your favourite food?

What did you want to be after you left school?

Were you ever in trouble at school?

What's the best thing you've done in your career?

It's difficult to pick one thing but probably the first time I got an unusual diagnosis correct by myself

What or who inspired you to do your job?

My Grandpa, my uncle and several of my tutors at university

If you weren't in healthcare, what job would you do?

Hopefully a job that let me become fluent in, and use, my Spanish

If you had 3 wishes for yourself what would they be? - be honest!

Having my own family, being able to support this family comfortably and give my children (when I hopefully have some!) what they need, health and hapiness for my loved ones – sounds cheesy but my family and freinds are everything to me so if they are happy, so am I!

Tell us a joke.

What did the Spanish fireman name his two children – Jose and Jos-B
---
---
---